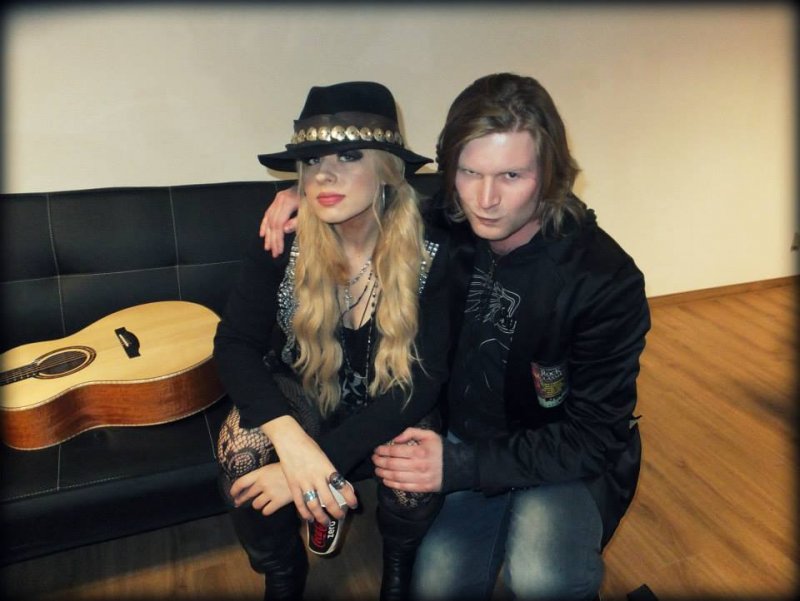 Although Orianthi Panagaris' name may still not tell much to the majority of the fans of rock music, her role in the world of rock is growing year after year. She is only 29, but she's already collaborated with the biggest stars of the world stage. As a teenager she served as an opening act for such stars as Steve Vai, ZZ Top or Carlos Santana – whom she sees as one of her masters. She made her debut in the pop charts in 2007 with the album "Violet Journey", which she released at her own expense. However, the album, along with a beautiful ballad "Out Of Reach", went rather unnoticed. She really became the talk of the town in 2009, when Michael Jackson had chosen her to be his lead guitarist on his upcoming tour. As we know, the tour didn't come off because of Michael's death. Still, the world noticed Ori when, visibly moved, she sang "We Are The World" during a farewell show dedicated to the King of Pop. She also appeared in a documentary "This is It" depicting the last days of Michael Jackson's life.
Her career soon gained momentum – in 2009 and 2010 she released two solo albums, "Believe" i "Believe II" with her first hits "According To You" i "Shut Up And Kiss Me". Soon after that, she began her lasting collaboration with Alice Cooper, becoming his lead guitarist. In the meantime, in the beginning of 2013, her fourth solo album "Heaven In This Hell" was released, with a noticeably harder sound. Orianthi's friends from Alice Cooper's band took part in the recording: drummer Glen Sobel and guitarist Tommy Henriksen. Other notable guests were former member of Eurythmics – Dave Stewart and, most of all, the legendary Steven Tyler, who sang with Ori on the single "Sex E Bizarre".
From the beginning of 2014 Ori has been cooperating with Bon Jovi's guitarist Richie Sambora, who suspended his activity in the band a year ago. I talked with Ori in Dresden about that cooperation and their upcoming album, just before the final show of the Rock Meets Classic 2014 tour – a musical spectacle featuring The Prague Philharmonic Orchestra, Joe Lynn Turner (former Rainbow and Deep Purple singer), the members of Uriah Heep – Mick Box and Bernie Shaw, Midge Ure of Ultravox and of course Alice Cooper with Orianthi by his side.
Ricky: As we talk on the occasion of the final show of Rock Meets Classic 2014, can you tell us what was that tour for you?
Ori: First thing is that I had so much fun! The orchestra is amazing… you know, I've been working with Alice for four years now, and this was the first chance to hear his songs played with the orchestra… and that was really epic. And as I already said, we've had great fun, so since tonight is the last show, it's a little bit sad day for me – after a month with all those amazing people, it's time to say farewell. But I'm glad my sister Tina has joined me for the final shows so I can enjoy being here with her.
R: One month ago, before the Rock Meets Classic tour started, you've been in your motherland, Australia, touring with Richie Sambora. Can you tell us something about that experience? Do you like working with Richie?
O: We met in Maui just a few months ago (ed. note: on the occasion of the benefit New Year's Eve show Alice Cooper organised – during which Steven Tyler and Sammy Hagar performed along Richie and Ori) and from the very first moment we felt there was a strong connection between us. You know, Richie's an incredible guitar player, songwriter and just awesome person. We've already toured Australia together and while touring, we've been jamming a lot for fun and written lots of songs. And we'll be together here, in Europe, in June.
R: The shows in Germany and France have been already announced – are there other countries on your way?
O: Maybe (laughing). I think so. There are some shows in the UK on the way, probably, but I don't know the exact dates yet (ed. note: the interview was conducted before the shows in England and Scotland were actually announced).
R: Any chances for Poland? You've got lots of fans in there!
O: I was in Poland last year with Alice and I liked it, so I suppose I'm gonna return there someday. But not sure if it'd happen during this tour.
R: Back in Australia, you performed with Richie some of Bon Jovi songs. Do you like them?
O: Yeah, that was great. I used to sing them when I was in a coverband – it was when I quit school, so I knew lots of them. Still, it was quite a surprise when he first called me to join him, for the benefit show in L.A., saying "we're gonna perform this and that…". I had just a few hours to prepare, but that was quite fun.
R: Returning to the issue of the album you're making together – you're both great singers and songwriters, so I suppose you'd share the spot on it?
O: Yeah, we're gonna be sharing vocals and guitar solos. We've written a bunch of songs already, and I'm really excited about it! You know, with every record you make, you are surrounded by great people with whom you work. And Richie's such an amazing songwriter, guitar player and singer! And because there's such a chemistry between us, when we play together, we feel it sounds great – no matter if we play in studio or live, or if it's loud rock'n'roll or some acoustic stuff. So I can tell that people would hear a lot of musical diversity – some hard rock, some blues, and, you know, some big anthems with big choruses, too.
R: Is the album gonna be released in April, as you said back in Australia?
O: You know, as I said, we've had a lot of songs already recorded, some of them are yet to be recorded and we both still come with new ideas. So the album isn't gonna be released in April – probably it will be somewhere in the summer, maybe even before the beginning of the tour – or it may be sometime later. I can't tell you the date yet. We're gonna be sure the album is perfect before it's released. So when we feel it's ready – it will be released as soon as possible.
R: Are you going to release your own solo album, too, later this year?
O: No, that would be probably too much for one year. I'm gonna concentrate on working with Richie right now.
R: And what about your cooperation with Alice Cooper? Seems you're not gonna join him on his tour with Mötley Crüe?
O: Well, now I'm gonna get back to L.A. for a while, and then I'm going back to Europe with Alice for a short run of shows. Then I'm gonna concentrate on recording the album and promoting it by touring with Richie. But if Alice calls me to join some of his shows and I'd be able to do that, I'm gonna join him, definitely. Alice is like a family, as is the rest of his band for me and I'd always be glad to join them.
R: Thanks for the interview and see you somewhere on tour.
O: See you too!
from Dresden
Mateusz "Ricky" Godoń
bonjovi.pl // Orianthi Poland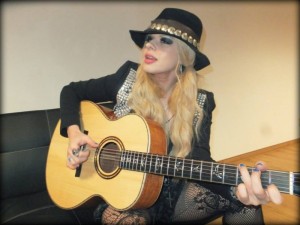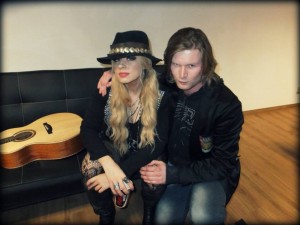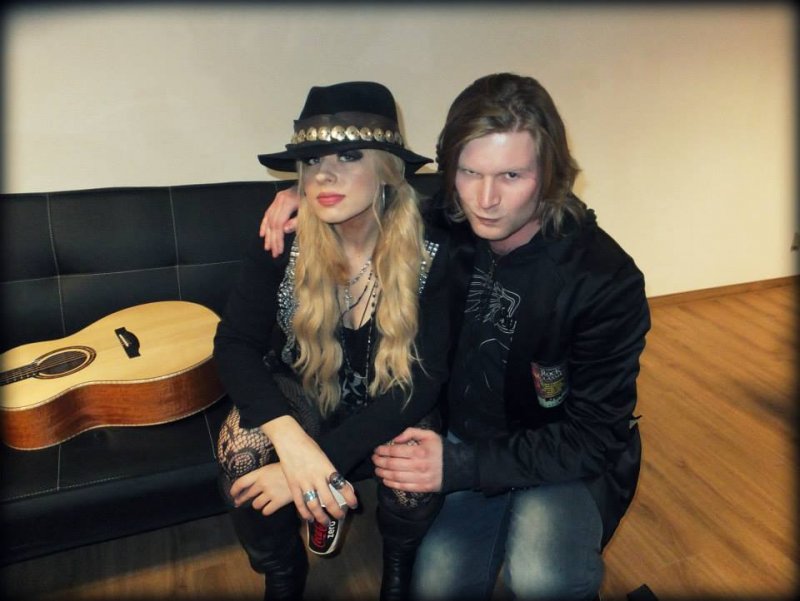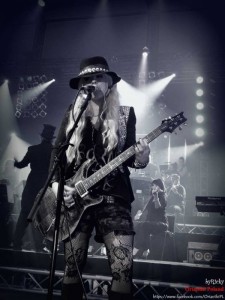 Agata Matuszewska
Może Ci się również spodobać...