Dema i inne piosenki
Oto lista piosenek, które zostały nagrane podczas sesji do danych albumów – wersje demo, alternatywne, ale też utwory, które ostatecznie nie znalazły się na podstawowej wersji płyty. Część z nich została wydana później – jako bonusy na singlach, na boxsecie "100 000 000 Fans Can't Be Wrong", czy też przy innych okazjach.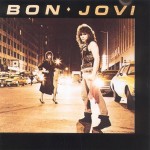 American Dream
Better Think Twice
Can't Help Falling In Love
Promises
Stay
Tonight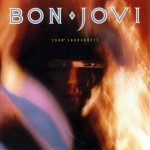 Borderline (b-side)
Borderline (demo)
Deep Cuts The Knife
Edge of a Broken Heart
Game of the Heart
I'd Die For You (demo)
Let It Rock (demo)
Livin' On a Prayer (demo
Lonely is The Night
Never Enough
Never Say Goodbye (demo, Richie Sambora na wokalu)
Raise Your Hands (demo)
Social Disease (demo)
Wanted Dead or Alive (demo)
Wild In The Streets (demo)
Without Love (demo)
You Give Love a Bad Name (demo)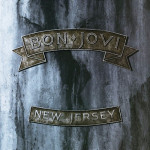 Backdoor to Heaven
Blood on Blood (demo)
Does Anyone Really Fall In Love Anymore
Growing Up The Hard Way
Homebound Train (demo)
Judgement Day
Let's Make It Baby
Living in Sin (demo)
Love For Sale (demo)
Love Hurts
Love is War (b-side)
Love is War (demo)
Now and Forever
River Of Love (Come Alive)
Rosie (Demo)
Stick To Your Guns (demo)
Wild Is The Wind (demo)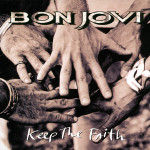 Billy
Dry County (inne słowa / tekst)
Every Beat Of My Heart
Fields Of Fire
Keep The Faith
Love Ain't Nothing But A Four Letter Word
Love Ain't Nothing But A Four Letter Word (wersja II)
Miss Forth Of July
Outlaws Of Love
Revenge (pierwotna wersja Keep The Faith)
Starting All Over Again
Starting All Over Again (wersja II)
Sympathy
Taking It Back
The Radio Saved My Life Tonight
The Right To Walk Away (pierwotna wersja Bed Of Roses)
The Sole Truth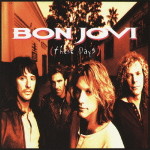 Diamond Ring
Bitter Wine (demo)
Bitter Wine (wersja alternatywna)
Flesh And Bone
Gotta Have A Reason
Hit Between The Eyes
I Just Want To Be Your Man
Lonely At The Top
Nobody's Hero
Open All Night
Prostitute (demo)
Something For The Pain (demo)
The End
The Fire Inside
These Days (demo)
Wedding Day
When She Comes
Why Aren't You Dead?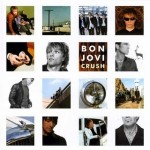 Ain't No Cure For Love
Do It To Ya
Gimme Some
Hush
I Don't Want To Live Forever
Neurotica
Ordinary People (inna wersja)
Stay
Temptation (inna wersja)
Two Story Town (inna wersja)
Welcome To The Good Times
You Can't Lose At Love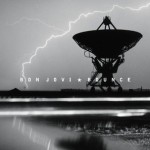 Alive
Another Reason To Believe
Breathe
Crying
Everyday (akustyczna)
Joey (demo)
Lucky
Misunderstood (Single mix)
No Regrets
One (pierwotna wersja Undivided)
Postcards From the Wasteland
Right Side of Wrong (demo)
Standing
We Can Dance
Have a Nice Day (demo)
I Want To Be Loved (demon)
Bells Of Freedom (demo)
Complicated (demo)
Nothing
Dirty Little Secret (demo)
Unbreakable
These Open Arms
Who Says You Can't Go Home (z udziałem Keitha Urbana)
Lost Highway (demo)
Lonely
Walk Like a Man
(You Want To) Make A Memory (Radio Edit)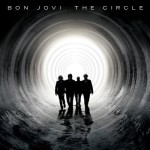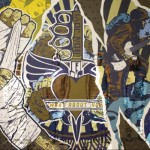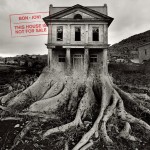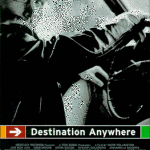 All I Wanna Do Is You
All In The Name Of Love (pierwotna wersja Staring At Your Window With A Suitcase In My Hand)
Cold Hard Heart
Drive
Every Word Was A Piece Of My Heart (akustyczna)
I Talk To Jesus
Sad Song Night
Shut Up And Kiss Me
You Never Really Know
Maybelline
Rosie (demo)
Stranger in This Town (demo)
Church of Desire (demo)
If I Can't Have Your Love (demo)
River of Love (demo)
Father Time (demo)
When a Blind Man Cries
Broken Promises